"Look at me *narf*.... I'm a cee-ment deer!"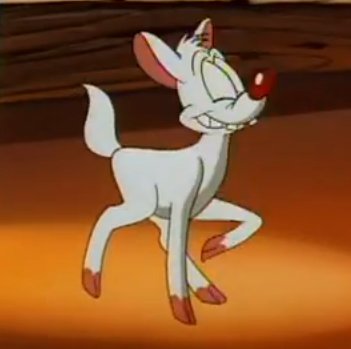 Animaniacs
has returned to TV, on HUB of all places: this is from "Jockey for Position," the episode where Pinky falls in love with Pharfignewton <3
It took me forever to find the episode on YouTube, but my search was all wrong- I was looking for
Pinky and the Brain
instead of concentrating on
Animaniacs
. One site listed this as Season 1, episode 117, but the episode turned up as
#27
.